In operation for 17 years, and still never ending education is a daily event for TPC.

Our services on offer are driven by our staff, we take the time and put in the effort to ensure we are on top of the game to support our customers.
New Web Site Is In Progress Along With Some New Videos
Nearing completion, the older version of our Web site listed here www.thepestcompany.com.au is getting rebuilt to help deliver some real footage and updated information, we will have great videos as well. The site will be updated in a few weeks or less.

Our new mascot here helping us out on a routine inspection.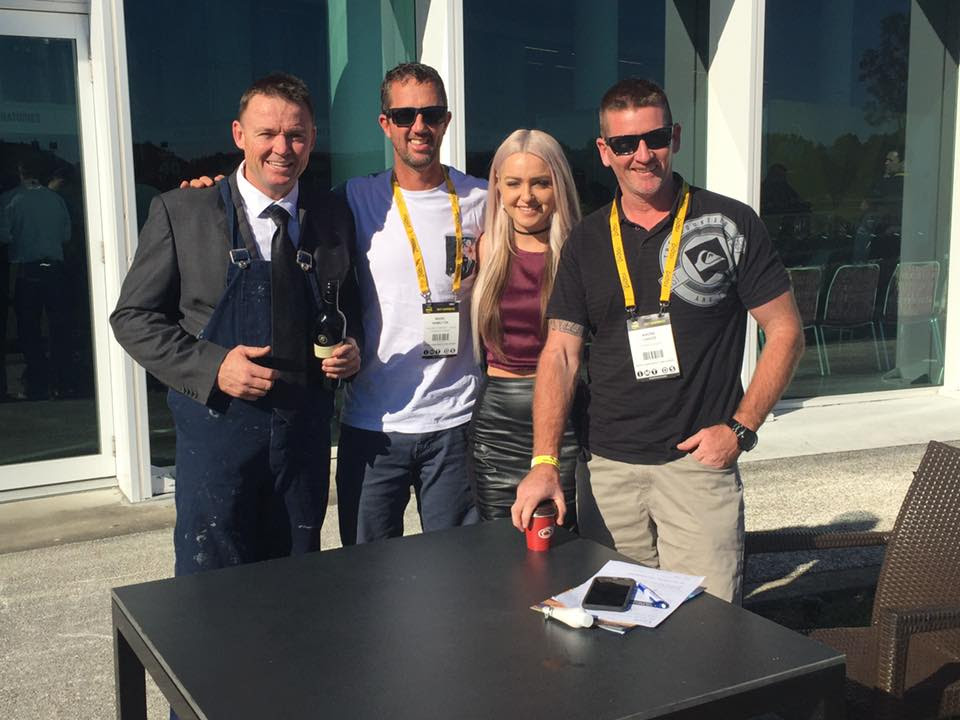 Training At TPC, Well Earned Day Off To Attend The Rapids Conference
We took the day off to attend Rapid Solutions conference at Royal Pines Resort on Friday the 11th August 2017.

It is the largest Pest Control conference in Australia and is held on the Gold Coast most years.

Plenty of great information gained throughout the day to help us become well informed in this industry to ensure we deliver a great service.
SAVINGS For Repeat Customers * We Keep This Here For You!
THESE RATES ARE THE BEST –
You get the Best Service, the best technicians, for a reduced price, a seriously great offer.
Book a "Termite Inspection" & "General Pest Control"now and take advantage of our combined service and Save $50.00 off our standard price.
Yes that's correct, you will Save $50.00 booking a combined Service.
Single – General Pest Control
Includes,Roof void dusting if man hole access is available, External treatment to the exterior walls, eaves, letter box, gutters, garden sheds. Internal treatment to all accessable skirting boards, Kitchen, Laundry and bathroom cupboards by gel application.
Service warranty provided – Call out office for further details 1300552234.
Termite Inspections the nessessary service for every home owner. TPC use Thermal Cameras, Moisture  Meters and provide photos in our reports.
Did you know all TPC's technicians have well over 8 years experience in the Pest & Termite industry.

Grab A Free Rodent Station On Any Termite Inspection, Booked From This News Letter In The Month Of August. You Must Advise Us Of This Ad Offer During The Booking.
TERMITE INSPECTIONS – When was the last time you crawled through the roof void to check for termites?
Rest assure you can call us and we will take care of this inspection process for you. As many of our valued customers know, Termites smash houses beyond repair, leaving the home owner devastated. Call The Pest Company and book in your Termite inspection today.
RODENT PROGRAM, get one this winter. It is highly likely that you will come in contact with a Rat or Mouse this winter.
If you want to reduce the risk at your home, call TPC today – 1300552234.

Wouldn't Be A Valued News Letter Without Some Community Support
The EPIC 87km ride is on again, 9th September 2017, it has been 3 years, so back in the saddle to support Stillbirth Foundation.
Support Luke's page here  https://give.everydayhero.com/au/luke-taylor-stillbirth-foundation
Small donations become big ones, when you add them up, any help is greatly appreciated. Thanks
THANKS HEAPS
"Thanks for Supporting a Local Business" with Local Staff covering the Gold Coast, Brisbane and Northern NSW, Tweed to Ballina .
TPC- Reliable, Trusted, Experienced
Ph: 1300552234 
Mob: 0402028043
TPC 
p: 1300 552 234 f: 1300 632 234 m: 0402028043
Gold Coast Qld & Brisbane Qld
Tweed Heads, Northern Rivers & Byron Bay NSW
TPC THE PEST COMPANY
TPC BUILDING & PEST INSPECTIONS
TPC TERMITE PROTECTION COM